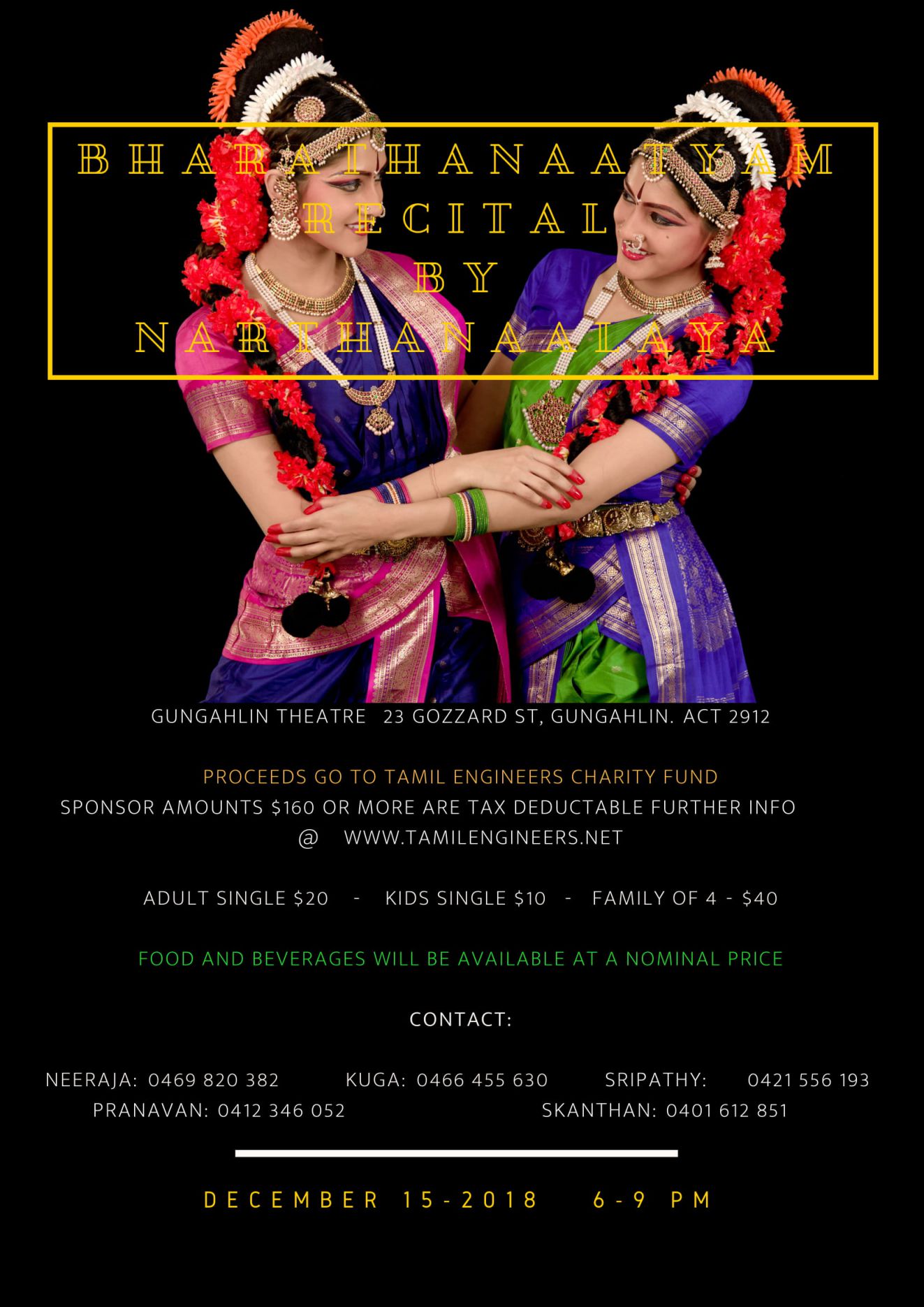 Bharathanaatyam Recital by Narthanaalaya fundraising program in Canberra - 15th Dec 2018
This program is jointly organised by "Narthanaalaya Dance School" and Tamil Engineers Foundation ACT Chapter to raise funds to continue humanitarian efforts in North & East of SL.
Date & Time: 15 Dec 2018, Saturday at 6pm.
Venue : Gungahlin Theatre, 23 Gozzard St, Gungahlin, ACT 2912.
Tickets:
• Family (of 4) - $40
• Single (Adults) - $20
• Single (Kids) - $10
Alternatively you can be a Sponsor by donating $100, $160, $250 or more. Sponsors will receive a complement family ticket for the event. Please note that Sponsor Amounts $160 or more are Tax Deductible.
The committee thank the sponsors for their kind and generous contributions.
Also we pass on our thanks and gratitude to the members who bought the tickets for the event.
We seek your assistance to sell/distribute the tickets to your family and friends in your area and also to attend this program to give their support to help the needy and disadvantaged people in our homeland.
As there is only 6 weeks to go for the event, please contact the event organizing committee members listed in the flyer to purchase your tickets in time
Please note that Sponsor payments ($160 or more) are Tax deductible. Sponsors will receive a family ticket & Tax deductible receipts will be issued on request accordingly.
We sincerely thank you all for the great support as always