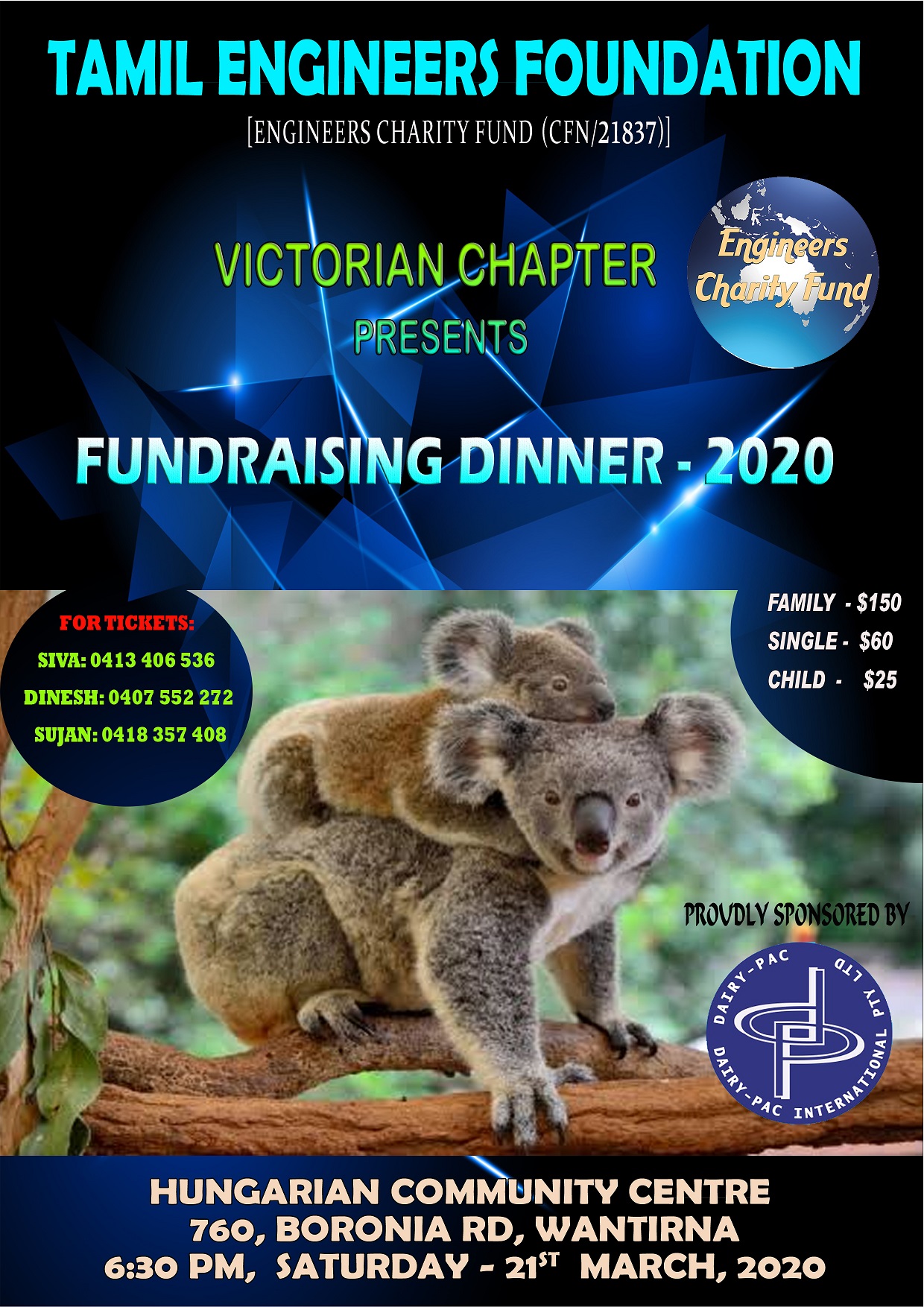 TEF Victorian Chapter in Melbourne is having its annual fund-raising dinner on Saturday 21 March 2020.
This will be an evening of entertainment with Dinner to keep the audience entertained and to raise funds for child sponsorships, orphanage centers, revolving loans to women headed families and many other humanitarian efforts by TEF in our homeland.
Date & Time: 6.30 pm Saturday 21 March 2020
Venue: Hungarian Community Centre, 760 Boronia Road, Wantirna (Melways: 36 D12)
TEF Vic Chapter seeks your assistance in distributing the tickets as detailed below
Family - $150 (2A + 2C)
Single - $60
Child - $25
Alternatively, you can be a Sponsor by donating $250, $500 or $1000. The sponsors' details will be listed in the Magazine as Sponsors of this event. Also, the sponsors & advertisers ($250 for full page) will receive 2 complimentary adult tickets ($120).
The Sponsor amounts are Tax Deductible (less minor benefit).
I thank the above sponsors for their generous & kindhearted contributions to help the needy and disadvantaged people in our homeland. Also, I thank the Victorian Committee Members for their excellent team effort in organizing this event to raise the most needed funds to our charity.
The committee seeks your assistance to sell/distribute the tickets to your family and friends in your area and to help the needy and disadvantaged people in our homeland.
Please contact the event organizing committee members listed in the Flyer to purchase your tickets in time.